First of all, give yourself a break, it is not rude if you don't understand someone with a communication impairment. Don't put yourself under pressure as this makes it harder to understand, and the conversation may become stressed and awkward.
It is really important to treat the person you're talking to with respect and to give them your full attention. We all like to be treated kindly and those with communication impairments are no different.
1. FOCUS ON YOUR CONVERSATION
Look at each other and make eye contact. Remember that communication is more than just speech. Body language, facial expression, gestures, the written word, pictures, and technology are all there to help us to understand each other.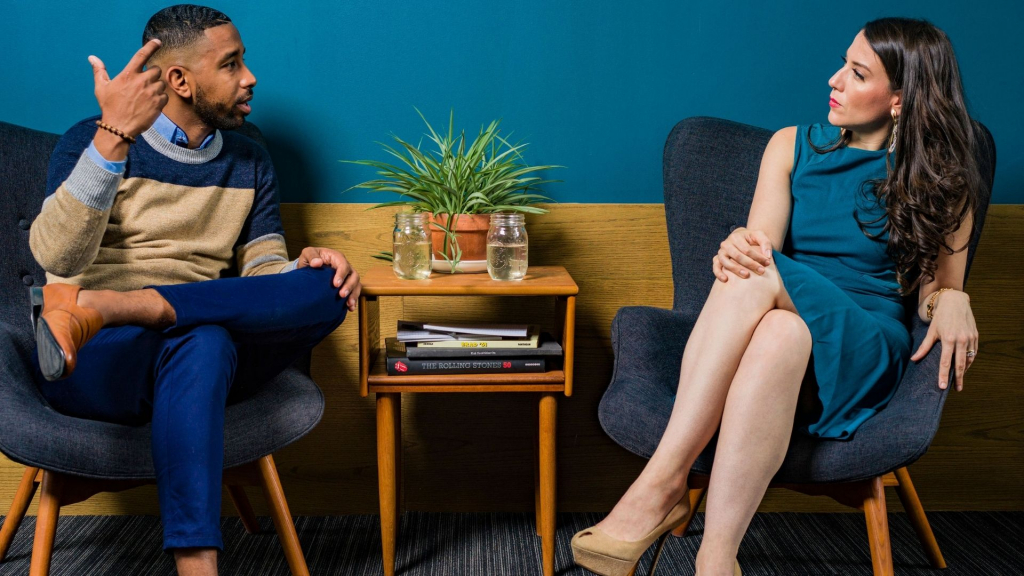 2. PATIENCE IS CRUCIAL
Try not to get frustrated, don't roll your eyes, don't sigh, as that is rude!
• Avoid hurrying the speaker
• Always let them finish speaking and do not interrupt or finish their sentence for them.
• Don't patronise them by offering instructions like telling them to slow down or have a glass of water.
• Remember that you are talking to an adult who has a communication impairment, not a problem with their intelligence.
3. SAY IF YOU DON'T UNDERSTAND
The nodding dog (nodding and hoping for the best) while good intentioned, just isn't helpful. It leaves you in the dark and it leaves the person communicating feeling unheard and perhaps disrespected. Similarly, if you think you have understood but you are not sure; just check it out with them.
4. AVOID CONTINUALLY ASKING THEM TO REPEAT THINGS
• Continued repetition isn't helpful. If you cannot hear the first and third time, you are unlikely to understand the fourth or sixth time. This can be frustrating for both talker and listener.
• Instead, consider asking closed questions that they can answer with a short answer or gesture.
• Failing this, offer a pen or paper, or technology, and ask them if they are able to write it down.
• When it is your turn to speak; talk at a normal volume. Do not assume you have to speak slowly.
5. CONSIDER THE LOCATION
Remember to consider the environment. A busy, noisy room or one with lots of distractions will make communication trickier. If possible, ask if they would like to move to a quieter location, or at least away from overhead speakers. If you are planning ahead consider this when you make your arrangements.
Stay Connected
If you'd like more information about communication impairments or other disabilities, follow us on Twitter @EnhanceTheUK.
For more practical tips please contact us directly to enquire about our services.