British Sign Language Training for Organisations
Would you like your organisation to be more accessible to Deaf British Sign Language users?
If so, a fantastic way is to ensure that your staff members have attended a British Sign Language course. We can deliver BSL training for you to meet the requirements of your organisation. To increase convenience our trainers who are Deaf themselves, can travel to your own venue or we can provide an accessible venue in Camden.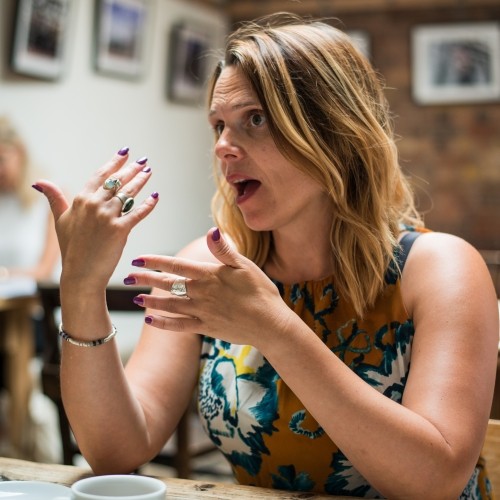 We offer courses which will enable your staff to receive accredited Signature qualifications once they have passed the assessments. Quotes for these include all registration and assessment fees. We also offer non- accredited courses that can be tailored to the individual needs of your organisation.
Please feel free to contact us and discuss your requirements so that we can tailor our courses to the needs of your organisation.
Courses we offer
Introduction to BSL (101)
If you would like your employees to have a basic understanding of BSL, this is the course for your organisation. Introduction to BSL is a Signature accredited course including 20 hours of learning and a practical assessment at the end. The course is taught over 3 days which can be booked in on days/times convenient for you.
By the end of the course your employees will understand and use basic British Sign language in everyday situations. They will be able to meet and greet, understand basic conversation and numbers, give and follow simple directions and information. When they have successfully completed the course, they can continue to study BSL 102 and 103 to achieve the full level BSL 1 award should they wish.
Is your organisation part of the Healthcare sector, or do you have frontline staff or young people? If so we offer alternative signature BSL 101 units tailored specifically to you. These units will include language more appropriate to your specific needs.
Level 1 Award in British Sign Language
Would you like your employees to be able to communicate to Deaf people on a range of topics that involve simple, everyday language? If so, this is the course for your organisation. The course is a Signature accredited course and includes 64 hours of learning and comprises of 3 units:
BSL 101 Introduction to BSL
BSL 102 Conversational BSL
BSL 103 Communicate in BSL about Everyday Life.
Each unit is assessed with a practical assessment which will take place during class time. The course takes place over 10 days which can be booked on days/times convenient to you.
Access our secret resources area
Submit the form below and gain access to our secret resources pages, featuring loads of content to help make your environment more accessible and inclusive.
One of our team will be in touch with you asap.