Our experts will give you the knowledge, skills and confidence to better understand disability, empowering you to take the actions needed to become truly accessible. Disability access and inclusion begins with education and training and we're here to support your organisation every step of the way.
There's more to disability awareness than the legalities of the Equality Act and providing accessible toilets. Our experienced trainers are all disabled and can share first-hand experiences of the barriers they encounter in day to day life. Be that applying for a job or in the challenges they face around a lack of awareness in attitude or accessibility.
We are a friendly, open team and create a comfortable and safe educational environment to ask questions and chat through scenarios. Our sessions are interactive and our impressive feedback scores position us as top performers in our field.
Why book training with Enhance the UK?
Fun, engaging and emotive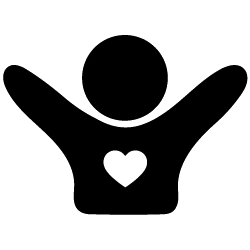 At Enhance the UK we believe that delegates learn best when they are having fun and taking part in activities which really make them think. That's why our sessions are very interactive, engaging and emotive. We encourage questions and interaction; challenge stereotypes and we use tasks for practical learning.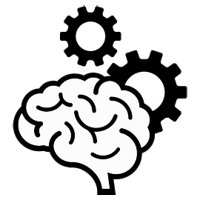 Our disabled trainers excel at putting your delegates at ease and creating an open and honest environment where people feel comfortable to ask questions and to engage in what can be awkward conversations for some.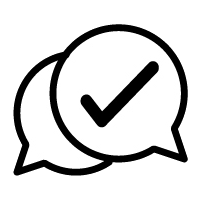 A central theme which runs through our sessions is effective communication. We provide your delegates with the knowledge and skills they need to be able to communicate with disabled customers or colleagues using appropriate language and terminology.
If you have these questions, our disability awareness training is right for you…
Can I ask a disabled person what their disability is?
Should I offer to give help to a disabled person?
Is there language I should avoid using with disabled people?
What are reasonable adjustments?
Is British Sign Language the same as Makaton?
Should I kneel when speaking to a wheelchair user or is this patronising?
How should we support our disabled colleague?
We don't have many disabled customers, why?
How can we encourage disabled people to work for us?
What should I do if I don't understand someone with a communication impairment?
How can we improve our services for disabled people?
What will you learn?
Our range of disability awareness courses are tailored to the needs of each individual organisation to ensure that they are right for you and meet your needs as an organisation.
By the end of the session you will understand…
Access and Inclusion
How to communicate with customers/employees who have disabilities
Barriers that disabled people face and ways in which these can be overcome
Ways to assist your disabled employees and/or customers
We can also include…
Reasonable adjustments
Access to Work funding
Disability legislation – disability discrimination act and the Equality Act
Inclusive recruitment practices
Creating accessible and inclusive events
FAQs
Yes, all our training is delivered in house, all we need from you is a quiet accessible space big enough for people to be able to move around comfortably and chairs set up in a horse shoe shape!
Due to the interactive nature of our training, numbers are limited to 16 per course.