The purpose of an access audit (sometimes called a DDA audit, Equality Act Audit or a Disability Accessibility Audit) is to assess or benchmark how accessible an environment, building or service is for people who are disabled. Our friendly experts will conduct the audit and recommend ways in which accessibility can be improved.
Why have an access audit?
An access audit can help you to be compliant with your legal duties under the Equality Act 2010. It enables your organisation to:
Create an accessible environment and service for all
Diversify your workforce
Increase staff retention
Increase customer satisfaction and tap into the £249 billion annual spending power that disabled people have

What does an access audit include?
Our audits are tailored to the needs of your organisation. We begin by working with you to identify how the Equality Act applies to your place of work. An audit can include any of the following:
More info on access audits
Travelling the journey of a disabled person around your building, covering the approach and car parking, entrances, reception, corridors, lifts/stairs, wayfinding, toilets etc. We will provide photographic evidence and recommendations on how you can correct the problem considering what is reasonable as an organisation for you to do.
To become truly accessible the working practices of your organisation should be both accessible and inclusive. A cultural audit provides with you with baselines, best practice, and recommendations on:
Policies and procedures
Your policies and procedures are just as important (if not more) than your physical access. We can check these to ensure that you are not discriminating against disabled people and offer recommendations of adjustments you can make.
Recruitment
To be a diverse employer it's important that your recruitment process is accessible. We can evaluate this for you and make suggestions of ways in which you can actively recruit disabled people.
External Communications
Do your external communications show how committed you are to being inclusive? Are your social media posts accessible? Is appropriate terminology used? It can be really insightful to have our experts review your communications.
Accessible information
An often-forgotten part of accessibility is providing information to disabled people in accessible formats. Our auditors can check the accessibility of your information and provide suggestions of ways to improve.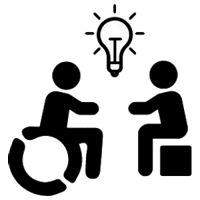 Our experienced auditors are all disabled and offer a lived user experience as part of the process. This is important as it captures information that more traditional audits do not.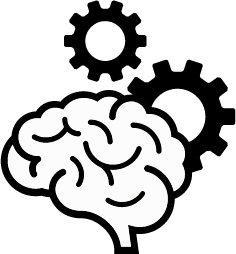 Our auditors are excellent at problem solving. There is always more then one way to solve an access issue and we at Enhance the UK, pride ourselves on finding solutions which are practical, possible, and suitable for an organisation to carry out.
An audit can take from a day to several weeks. This is really dependent on what it is you would like us to cover, the size of your organisation and how big your premises are. Contact us to discuss your requirements.
Once the audit is completed you will receive an in-depth report, highlighting strengths and making recommendations for improvement alongside any photographic evidence.